Accessories
Nylon Snowstorm Fan $15
Looking for the perfect fan to do Snowstorm in China?? Look no more. These are the best, measure 15 inches high, and really move a lot of air to keep the storm going. Snowstorm packets of one dozen loads are also available at $15 each for a 12 pack. And there is a special combo deal, one fan, one packet of snowstorm loads, $25 for both.
Pro Choice
new Solid Brass Ring $15
3 3/4 Inch Seamless Ring, 1/4 pound of pure Brass
If you do ring on rope, silk penetrations etc, these are the perfect weight, perfect size. Not available for quite some time now, they are back. High Polished and seamless. This is the one used by the pros. Available in Solid Brass, and Chrome Plated Solid Brass.
Corner Short Card Trimmer w/ DVD $25

Corner shorting playing cards goes back to Greater Magic. It is a powerful utility for location, and so much more. Most short the cards with a fingernail trimmer or scissor, and the results are less that perfect or uniform. Now, this corner trimmer solves the problem. It makes a perfect radius every time. Booklet of innovative new handling and routines included along with DVD. These were that talk of recent lectures in London and Blackpool UK. Total sellout, now back in stock.
Thumbtips

| | | | |
| --- | --- | --- | --- |
| | Thumb Tip-Classic-Vernet | $ 4.00 | |
| | Thumb Tip-King SizeVernet | $ 4.00 | |
| | Thumb Tip-XXL - Vernet | $ 5.00 | |
| | Thumb Tip-Soft - Vernet | $ 4.00 | |

When even an extra large thumb tip just isn't big enough, now you can use these extra-extra large plastic tips by Vernet. Each tip measures 2 inches long by 1 inch in diameter. Order the XXL
Folding Coin Replacement Bands $3
A pack of approx. 100 bands for your folding coins, double sided cig thru quarter, and flipper coins.
Approximately 100 in a pack
Quarter size bands
Keep replacements on hand always

Quarter Size and Half Dollar Size in stock
Shim Stock Assortment Pack $5
for PK effects and shimming cards - 4 sizes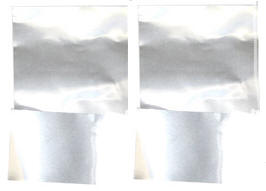 4 small sheets of Steel shim stock

One 12 sq. inch sheet each of four thicknesses, 1 mil, 1.5 mil, 2 mil and 4 mil stock
Four sheets in total.

Perfect to shim coin shells

Perfect to make a shimmed playing card

Use for many PK effects such as rising match etc.