Mikame unfortunately has gone out of business. We have some items still in stock, so email us for what we still have.
Psychic Floating Table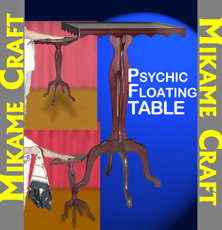 Great for Sťances or Magic Shows! Japanese Foulard ALSO included!
A beautiful wooden table that is used during performance as a prop, then becomes a mind blowing effect. The magician covers the table with a Japanese foulard and both hands are shown to the audience. Magic places his palm down on the Table & it begins to RISE & RISE up in the air! The table then comes to a rest.. The magician can freely show his hands and then once again, cause the table to not defying gravity but also dance in a circular fashion, and side to side. Finally while the table is floating the the table comes to rest and the magician removes the tables cloth from the table and walks away. NO Threads or Magnets! NO Zombie Gimmick! EVEN PERFORM SURROUNDED!
Coin Vanish Handkerchief, MKE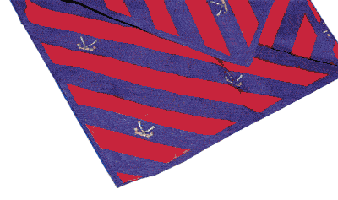 Mikame's Coin Hank isn't just for coin magic!
Use it for beautiful sleight of hand.
This is not a simple Devil's Hank either, produce the item right in front of their eyes!
Vanish, Produce or Transpose:
| | |
| --- | --- |
| | Balls |
| | Cards |
| | Cigarettes |
| | Thimbles |
| | Rings |
This is a gorgeous utility item which everyone needs!
Made of patterned silk from Japan.
MIKAME Poker Size Card Houlette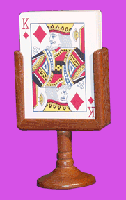 This is a beautifully made card houlette. No gimmicks, will hold a Standard Poker Size deck. Use with my Ultimate Card rise (see new lecture soon) and you have a killer combo. Beautifully made in the Mikame tradition. Style is slightly different than pictured, spindle is straight, not tapered, but rest assured, so beautiful.
MIKAME Egg Bag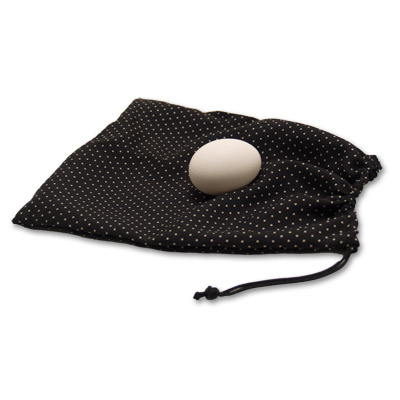 Mikame's Egg Bag isn't close to a standard Bag!

First it is a drawstring style bag so you can find the secret pocket with ease!
The cloth material is super soft and pliable for easy handling during performance!
The combination of material and pattern design make this the most deceptive Egg Bag EVER!
You receive a real empty egg blown and lacquered for durability.

Once you perform with this Bag you'll know how good this effect really is!
| | |
| --- | --- |
| | Brass Hardware! |



| | |
| --- | --- |
| | All in Full View! |
| | UNBELIEVABLE! |
| | NO Funny Moves! |
| | EXAMINABLE! |

MIKAME Card Case - Magnetic

The Mikame Card Case is 1 of a Kind in the world! IT'S MAGNETIC!
Made in Hardwood and High Gloss Stained to Look like a piece of art!

Have a card selected from the EXAMINED deck.
Put the card back into the deck and shuffle it good!
Now cut the deck in half and put 1/2 the deck inside the wooden card case.
The spectator looks through the half for their selected card, but it's not there!
So you shake the card case until ONE card comes through the slot.
Yes it's their Selected Card!


| | |
| --- | --- |
| | Many Routines Possible! |
| | NO Double Cards! |
| | NO Gimmick Cards of Any Kind! |
| | Completely Examinable! |

MIKAME Color Vision

Mikame has manufactured a piece of art you'll be glad you have.
Show an exotic wood box and lid, also a cube with 6 different colored circles screened on all 6 sides.
Ask spectator to put a favorite color on the cube facing up and put the lid on the box.
You name their chosen color without actually opening the box.


| | |
| --- | --- |
| | Super Smooth Handling! |
| | Finished Interior! |
MIKAME Tiny Sponge Ball Box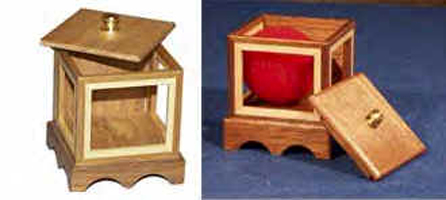 A Small wooden box shown completely Empty.
A snap of the fingers and a 2" sponge ball or a 12" silk appears!
The box is open on three sides and can be completely shown empty.


| | |
| --- | --- |
| | Super High Quality! |
| | Quick Reset! |
| | Just 2 inches! |
| | Instant Appearance! |
| | Removable Lid! |
Toyota Box